Tampa 2
CPR Tampa 2
5513 Ambassador Drive
Tampa, Florida 33615
Phone: 813-453-9974
info@cprtampa.training
---
Indianapolis
CPR Indianapolis
2201 East 46th St
*REFINERY46 BUILDING (Go Upstairs)
Indianapolis, IN 46205
Call us: 317-527-1046
Email: info@CertifyIndy.com
—
---
Columbus
CPR Columbus

CPR Columbus
5202 Bethel Reed Park
Suite 140
Columbus, OH 43220
Phone: 614-321-2094
Email: info@CPRcolumbusOH.com
---
Cincinnati
CPR Cincinnati
4225 Malsbary Road
Room 204
Cincinnati, OH 45242
Call Us: 513-828-3488
Email Us: info@CPRcincy.com
Driving Instructions
We are located in a 2-story office building at the very back of the Malsbary Office Park in Blue Ash. There is an office building at the top of the parking lot and we are on the second floor of the office building at the very back of the parking lot.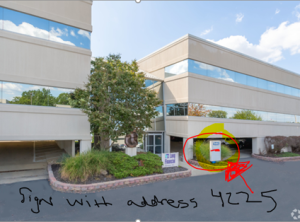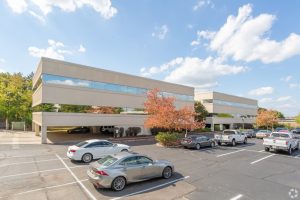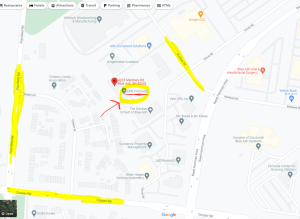 –
---
Tampa / Palm Harbor FL
CPR Tampa – Palm Harbor
CPR Tampa in Palm Harbor, FL
36141 US Highway 19 North
Palm Harbor, FL 34684
Phone: 727-240-9404
Email: info@cprtampafl.com
Instructions about location
We are located in a strip mall Plaza with the PPG Paint store. There is a large sign above our door that says CPR Tampa. We are between Alderman Road and Klosterman Road on Highway 19.
We are south of Tarpon Springs and North of Clearwater on Highway 19 North.
We are anywhere between 30-50 minutes from Tampa proper depending on where in Tampa you are driving from.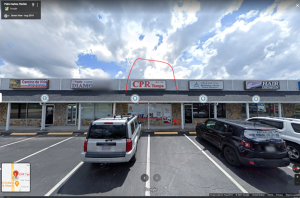 ---
Memphis
CPR Memphis
894 N Germantown Parkway
Suite 2
Cordova, TN 38018
Phone: 901-438-4200
Email: info@TennCPR.com
Driving Instructions
CPR Memphis is located in Cordova on Germantown Parkway.
Our training site is located in Suite 2 on the first floor of the Crye-Leike two story red brick building. There are flags directly in front of the building.
If heading South on Germantown Parkway, go past the building and make a U-Turn at Walnut Run Road (the first stoplight you reach after passing the building on the left).
If driving North on Germantown Parkway, turn in the entrance on your right just past the building at the entrance for Extra Space Storage.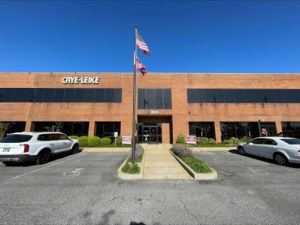 —-
---
Kansas City
CPR Kansas City

7600 W. 110th St.
Suite 204
Overland Park, KS, 66210
Phone: 913-998-7499
Email: info@certifyKC.com
Driving Instructions
We are located in a 2-story brick office building at the corner of Conser Ave. and West 110th Street.
We are close to both College Blvd. and Metcalf Ave.
*see map picture below
We are in the Morgan Hunter Building on the 2nd floor, suite 204. There is a sidewalk path to the main glass doors to enter the building. Then take the elevator to the second floor.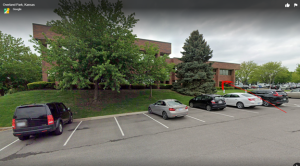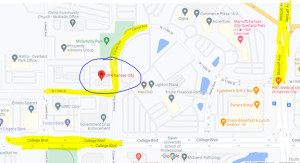 ---
Louisville
CPR Louisville
Professional Towers
4010 Dupont Circle, Suite L-11
Louisville KY 40207
Phone: 502-804-6132
Email: info@CPRlouisvilleKY.com
Driving Instructions
We are located in the Dupont Medical Professional Tower in the St. Matthews area. We are close to Baptist Health and Norton Women's and Children's Hospital.
*IMPORTANT NOTE- You can easily find our entrance by driving around the medical building until you see the black awning that says CPR Louisville. Park right outside our private entrance and you can go directly into our training site.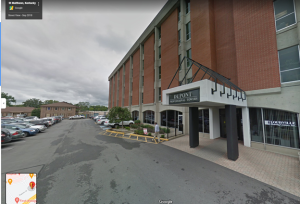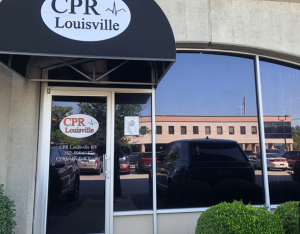 –
---
Nashville
CPR Nashville
600 Old Hickory Blvd.
Suite 100 B
Nashville, TN 37209
Phone: (615) 638-0005
Email: info@acls-bls-nashville.com
Driving Instructions
We are located in west Nashville in the Bellevue area.
We are just down from where highway 40 crosses Old Hickory Blvd.
We are in a small strip mall plaza with the StorPlace storage facility.
There is a red sign over our door that says CPR in large letters.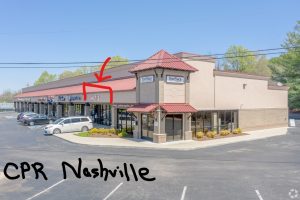 –
---
St. Louis
CPR St. Louis
63 National Way Shopping Center
St. Louis, MO 63011
PHONE: 314-600-2075
EMAIL: info@aclsstlouis.com
Driving Directions
We are located in the Ballwin/Manchester area.
Our training site is located at the southwest corner of where Highway 141 crosses Manchester Road.
We are in a shopping plaza next to Cheers bar and grill. If you are headed west on Manchester Road you will make a left at the first stop light you come to after going under the 141 over pass.
Then, you make a left into the shopping plaza about a quarter of a mile down on the left.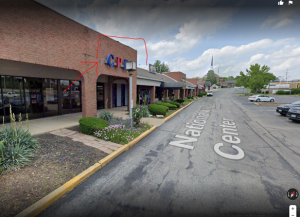 –
---